Ian D Pasch, DDS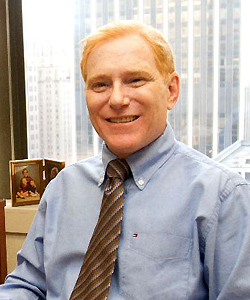 Meet Dr. Pasch
Providing world-class dentistry and improving my patients' function, health, and aesthetics is extremely fulfilling, both on a personal and a professional level. Even after practicing dentistry for 30 years, each day continues to be unique because each case and every patient is unique. Practicing in the heart of the "melting pot of the world", I've met and have come to know many people from all corners of the globe and have had cultural exchanges from a unique cross section of New Yorkers, all of whom enrich me personally.
Education and Experience
I completed my undergraduate education at Brandeis University, graduating with a Bachelor of Arts degree in Biology in 1978. I earned my Doctorate of Dental Surgery in 1981 from New York University College of Dentistry. While my formal education is complete, my thirst for knowledge is never ending. I attend numerous forms of continuing education including and not limited to Trudenta training to effectively treat headaches and TMD throughout the year in order to further develop my professional skills and improve my patients' experience.
Professional Affiliations
In the Community
I work in association with Donated Dental Services, a program for disadvantaged people with dental needs that have neither the financial resources nor public assistance for their dental care. The smiles and grateful responses I receive from these patients are the warmest and most sincere of all, sometimes even accompanied by tears of joy upon completion of their care. These add to some of my fondest memories from my years of practice.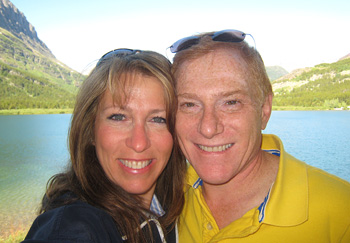 Outside the Office
While I may be passionate about my Green Bay Packers and, over the past 30 years of establishing Herald Square Dental as one of New York City's premier dental offices, my practice is of great importance to me however, the reality is that I am most passionate about my family. Both my wife, Joan and myself come from very close families and we are the proud parents of three grown young men, James, Joshua, and Lucas, and our wonderful dog, Riggs. Although little league baseball, recreation league basketball, Jazz band, and forensics has faded into spirited debates about politics and our beloved NY Mets, it is always with love, warmth, and passion. My hobbies of hiking and traveling would be empty if I were not sharing those with the one I am most passionate about, my wife Joanie!