Arthur Yam, DDS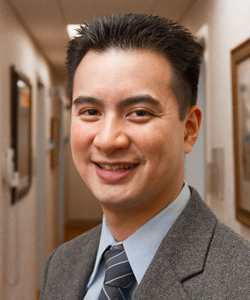 Meet Dr. Yam
I chose to go into dentistry because I am able to improve my patients' lives both physically and emotionally. My passion professionally is working with patients who are embarrassed by their smile or are frustrated with the condition of their teeth. It is so exciting to see the confidence and satisfaction my patients have when their treatment is completed, and it is what makes me look forward to work every morning. Nothing is more rewarding than seeing a positive change in people and being a dentist allows me to reap those rewards every single day.
Education and Experience
I graduated with a Bachelor of Arts degree from New York University College of Arts and Sciences in 1998 before beginning my dental education at NYU College of Dentistry. There, I earned my Doctorate of Dental Surgery in 2004 and received the Dr. Bernard E. Rudner Memorial Award for demonstrating superior performance in providing oral comprehensive care and administering a dental practice. My hospital residency in dental medicine was through Flushing Hospital in 2005, where I also served as an attending dentist until 2010. Since then, I have completed many continuing education programs, including earning a certificate from NYU's Surgical Implant Program in 2009, Imtec's Mini Dental Implant Residency, and training through Invisalign® and TruDenta™.
Professional Affiliations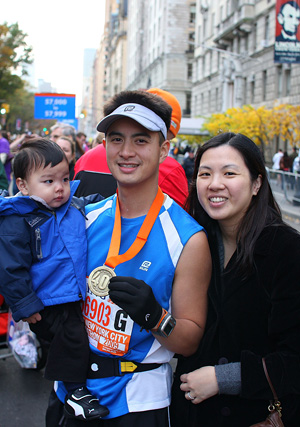 In the Community
Being active in my community is not only personally rewarding, but it helps to strengthen the area and inspires action in those around us to do good as well. I provide volunteer dental services for Donated Dental Services, participated in dental outreach on the Island of Jamaica, and raised funds for Make a Wish by running the NYC Marathon in 2011.
Outside the Office
I was born and raised in New York City, growing up in Flushing, Queens and graduating from Stuyvesant High School. I am passionate about being the best person, friend, husband, and father I can be. My wife and I have three wonderful children and much of my free time is spent with them. When I get the chance, I do enjoy reading, snowboarding, scuba diving, and photography, and am a current member of the Joyful Cycles Triathlon team.