Meet Our Team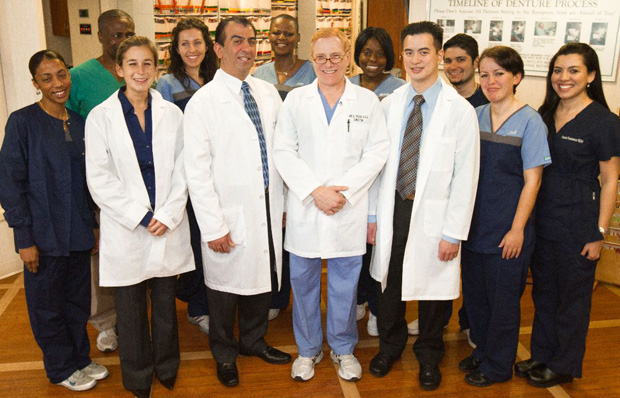 Our friendly, dedicated, and energetic team is committed to working with you and your family to create a positive experience every time you visit our practice.
We welcome you with warm smiles to our practice!
---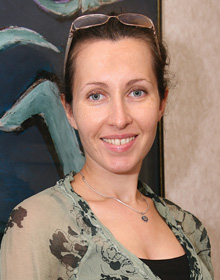 Nina
Office Manager
Nina makes sure everything in our office runs smoothly from day to day, whether she is performing quality assurance, public relations, treatment plan presentations, scheduling, negotiating insurance coverage on behalf of individual patients, or delegating daily responsibilities to assure continuity of care. Nina loves seeing a satisfied and happy patient check out upon completion of their treatment and knowing that she'd helped contribute to their well-being. When she's at home, Nina loves reading books and cooking pastries with her daughter, Michelle!
---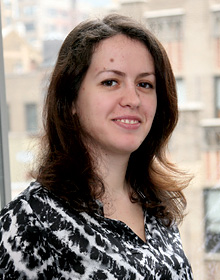 Gladi
Insurance Coordinator
Gladi joined Herald Square Dental in 2010 after earning her degree in Actuarial Science from Baruch. She verifies dental benefits and submits claims to dental insurance companies on behalf of our patients, prepares treatment breakdowns for patients, and advises them of their options with regard to their respective benefit plan. Gladi's passion is math and she enjoys its application in life and her work.
---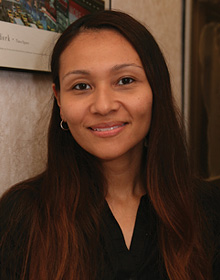 Lori
Patient Care & IT Coordinator
In addition to scheduling and confirming our patients' appointments and keeping all their records up-to-date, Lori is also responsible for updating all our practice management software, maintaining our electronic and digital equipment, and reaching out to the community through hospital and outpatient events with regard to essential dental care. Lori originally joined our office in 2002 as a dental assistant, helping primarily with oral surgery and implant care, and transitioned into her current role in 2003. At home, Lori has three daughters, a cat, two turtles, and a goldfish to keep her busy.
---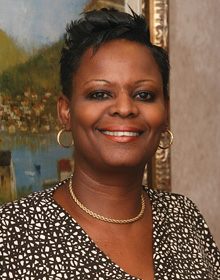 Fran
Senior Patient Care Coordinator
Fran is involved in many aspects of our patients' experience, from welcoming them into our office since 2003 with a warm smile to answering questions regarding their dental care and assisting with payment plans as needed. She also makes sure our reception area is stocked with tasty hot and cold beverages and fresh fruit for our patients to enjoy. Fran's entire day is dedicated to making our patients feel good about choosing our office to receive their dental care. When Fran's at home, she loves entertaining guests, cooking, and shopping. She also sings and enjoys fellowship at her church.
---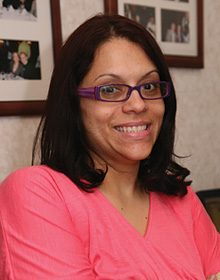 Linda
Patient Care Coordinator
We recently welcomed Linda into the Herald Square Dental family, where as a patient care coordinator, she helps keep our patients up-to-date with medical and contact information, appointments, records, and insurance coverage. Since joining our team, Linda has become a great asset in providing our patients with smooth, efficient dental care. She is truly a warm-hearted, fun-loving person who is a kid at heart!
---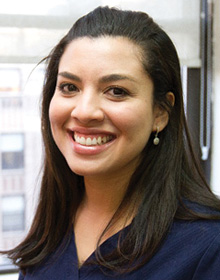 Paola
Registered Dental Hygienist
Paola originally began working at Herald Square Dental as a dental assistant, helping our dentists and patients with diverse treatment plans including dental implants in 2004. From there, she transitioned into a senior patient care coordinator and finally as a registered dental hygienist in 2009. In addition to administering preventive dental care, Paola also provides patient education to raise awareness about disease prevention and treatment. She enjoys meeting new people each day and listening to their needs, both as a person and as a patient. At home, Paola is a caring and nurturing person and mother.
---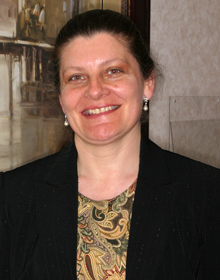 Alicia
Registered Dental Hygienist
Alicia graduated as a dentist with her Doctorate of Dental Surgery in 1987 from the National University of Cuyo in Mendoza, Argentina. She practiced general dentistry there until immigrating to the US in 1996. She joined our office in 2004 as a dental assistant and completed her dental hygiene training in 2011. At Herald Square Dental, Alicia provides hygiene care to all patients with an individualized approach that is kind, empathetic, and caring. She enjoys building relationships with her patients and has dedicated most of her adult life to providing them with quality care with a gentle touch.
---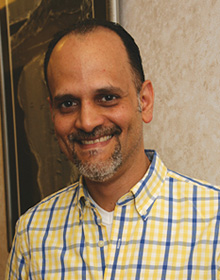 George
Senior Dental Assistant
George joined our team in 2004 bringing with him a wealth of knowledge and expertise in the dental field. He assists in all aspects of dental care including orthodontics and implantology, and also orders all our dental supplies and manages our office's dental equipment. George is a true people person who enjoys helping others, interacting with patients, and contributing to their overall health and well-being. When he's not in the office, George enjoys home improvement projects, antique hunting and restoration, watching movies, cooking, and going to the theater.
---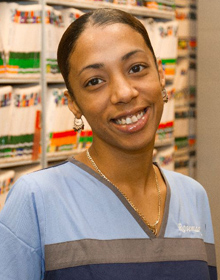 Rosemary
Senior Dental Assistant
Rosemary plays an integral role in our office, helping our dentists with a variety of procedures and our patient care coordinators on a regular basis as well with following up with patient care needs. She helps anywhere and everywhere she is needed throughout the day. Rosemary loves working at Herald Square Dental and gives all she has to best serve the needs of our patients. In her free time, Rosemary enjoys visiting her extended family, swimming, and taking long breezy walks in the park with Leroy and Gavin.
---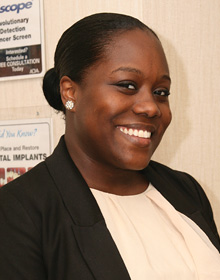 Star
Dental Assistant
Star assists our doctors in many different procedures in addition to seating patients for consultation and dental care, cleaning instruments, stocking the treatment rooms, and making sure each patient is as comfortable as possible while in our office. She loves meeting new people and learning new things every day, so working with our doctors allows her to expand her skills in all aspects of dental assisting. At home, Star has a puppy, Wrecks, who is a handful!
---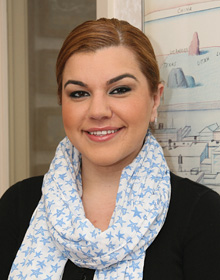 Alida
Dental Assistant
Alida assists our doctors at Herald Square Dental with all aspects of dentistry and patient care. She loves being a part of the happiness created by our team when new smiles are created. Alida also enjoys learning new things and takes advantage of our doctors' years of experience to gain knowledge every day. In her free time, Alida loves to travel and explore new cultures and traditions.
---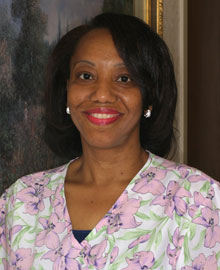 Charmaine
Dental Assistant
Charmaine can be found working alongside our doctors during patients' treatment or greeting and seating patients as they come into the office. A new member of our team, Charmaine has fit in well at Herald Square Dental because of her relaxed, comforting attitude. She began her career as a dental assistant in 1991, so she is very sensitive to her patients' needs and thorough in providing answers to whatever questions they may ask regarding treatment. Charmaine is a mother to a teenage son and enjoys listening to R&B oldies. She gives her personal time on the weekends when she is called to work with the military service for soldiers who will be deployed. She also enjoys dancing and cooking West Indian food.
---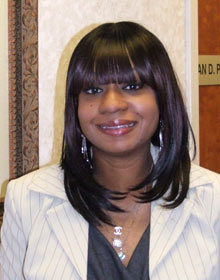 Raquel
Dental Assistant
Raquel is a new member of our team but brings with her over ten years of experience as a dental assistant. She works alongside Dr. Pasch and the rest of our doctors during procedures and is here to answer any questions our patients may have. Raquel enjoys being a true team player, helping her co-workers whenever needed. She also appreciates our doctors' dedication to patient comfort and satisfaction. Raquel is hard working and enjoys spending time with her family. Some of her hobbies are traveling, watching the Disney Channel with her daughter, Bre, and working out at the gym with her husband, Ervin.
---