Testimonials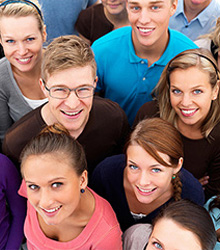 "I used to be afraid of dentists; until I met you Dr. Yam & Dr Pasch. You are the best dentists in the entire city of New York. The service, quality care and excellence of your staff and Dr Yam are really extraordinary."
— Lilly R.
---
"When I first visited your office last December, I was so impressed with your demeanor, your knowledge and your concern for your patients I knew that you were a dentist that I could feel comfortable with. Your attention to detail and the fact that you never made me feel rushed-even when I knew that you had other patients waiting, was so gratifying. I had long neglected my teeth because my prior experiences with dentists were so disappointing. Not only do I now have a beautiful smile, but you were able to save me some money, for which I am very grateful. I hope you are ready for a few more patients, because I'm spreading the word... see Dr. Yam! Thank you again for a job well done!"
— Gladys B.
---
"Thanks to you Dr. Shirzadnial, I am enjoying my time here even more with my new, beautiful smile. (smiley face)"
— Samantha A.
---
"I had a good feeling taking the elevator to the 16th floor, to get to your office because the number 16 brought my daughter to mind. April 16th is her birthday and one which she shares with Charlie Chaplin, although he was born some years ago. When the elevator door opened, I thought the floor was covered with water, so I began to tap it with my foot-only to learn that it was dry. I then realized it appeared wet because it was so super shinny and clean. Next I opened a door to find a comfortable office with plenty of seats and two spacious ever so clean bathrooms. Coffee, cake, fruit and cable TV were available. Soon I was called and escorted to a dental room where I saw colorful pictures of birds in lighted frames on the ceiling and an audio-visual screen overhead showing soothing-moving environmental water scenes which I could see as well as hear; an immediate calm took me over as I sank into the chair. To top all this was the excellent work performed by you, Dr. Yam and your family of kind and professional dental people. I am very happy with the work you did for me. One could not find a better place if they stepped into Heaven!
— Julie D.
---
"As a life-long dentalphobe I want to express my appreciation for the wonderful experiences I have had during visits to see Dr.Shirzadnia since living in the NYC area. Your staff is wonderful, professional and courteous. Please extend to all of your staff how pleasant they make a visit to the dentist. Had they been a part of my early life, I would not be needing the excellent dental care you provide."
— Bill J.
---
"Best wishes to you and all of your family Dr. Pasch. We think of you each time we smile (many, many times a day)!"
— Viginia & George B.
---
"Thank you for rescuing me from a world of despair. You gave me more than a new smile, you restored my belief in "Truly Caring." Your response to the Human factor and total pride in "Expert Workmanship", is reflected in an infinite bank of "Gold Seals" of Excellence. Field of Dentistry is brighten by you as its "STAR BEACON!"
— JYvette S.
---
"Words cannot describe the Gratitude we feel in our hearts for you. Thank you so very much for all your hard work and the generosity you have shown me. Because of you, I finally have teeth and can smile without covering my face. May God Bless you always for your gentle hands and the wonderful treatment you give all your patients. Your compassion is what makes you Great dentists. Please also thank your wonderful staff, they are the best I have every met."
— Sung and Suzie K.
---
"Thank you all for your skillful work and for giving me the gift of smiling again with the incredible and lovely dental work you did for me. Thanks to you I will be able to show a big beautiful smile at my son's wedding. Your gentle touch and skillful dentistry is a credit to your profession. Your kind Staff and well-run office make it a real pleasure to be there. This is by far the best dental experience I have ever had. I actually was able to enjoy my quiet time and get in a few minutes of meditation with your beautiful videos and music. Imagine that! Meditating while in the dentist's chair! I will highly recommend you to my family and friends at every opportunity. Thanks again for a job excellently well done! "
— Nancy R.
---
"I'd like to thank you regarding the follow up call I received from you Dr. Pasch and then, your office concerning my post work condition. I found it amazing that a man with such responsibilities finds the time to perform such functions to follow up at the time and manner in which this was performed. If their was ever any doubt as to my correctly choosing the right dentist for the job , it was gone at that moment. I was mentally reassured throughout the treatment. I would like to thank you and your staff for a job well done."
— Charles D.
---
" Dr. Shirzadnia, My confidence was at an all time Low, but thanks to you I have my smile back. My self esteem is now back on track. Your staff was also very helpful and friendly. I'm moving on to bigger & better things in all aspects of my life.
— Jennifer C.
---
"I can't begin to tell you how impressed I was by you and your staff. (Well actually, I guess I just did tell you that...) If everyone had access to your approach to dentistry, there would be many less people with unkempt smiles.
Please pass along my Kudos to all involved in your practice, I would recommend your practice to anyone!"
— Lizbeth C.
---
"Thank you for your kindness and your sharing heart. You gave me my smile back, I'm now able to chew solid foods. As you know I was very emotional during the whole process. As you said several times that, things would work out and they did, thanks to you and your wonderful Staff!!!"
— Cathy F.
---